Scotty (Teleport Manager)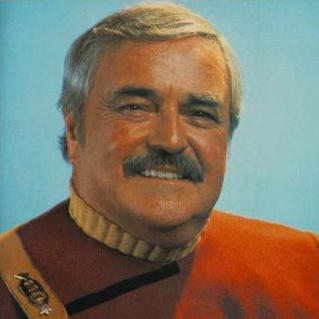 "Beam me up." - Captain Kirk
What does it do?
This module is intended to make teleportation easy and convenient for users of all skill levels.
More information is available on the Wiki.
http://wiki.mmominion.com/doku.php?id=scotty
FAQ
Q) I purchased Scotty, but why doesn't it show up in the Addons menu?
A) Make sure you've also downloaded it from the Store.
Q) Can this be used while custom tasks are running?
A) Yes, but you'll get suspended if you make discoveries (waypoints, poi's, vistas) too quickly.
Q) What happened to the SunSpear caches, Bleached Bones and Lost Dwarven Chests?
A) Download the daily loot .TXT files attached to this thread and put them in your Scotty folder, then choose the Load Coordinates File option to get teleport buttons for them.
Q) What happened to the Hirathi Strongbox coordinates file for Lake Doric?
A) The locations changed, and it was discovered that the coordinates file is unnecessary.  Simply use the Search feature to find gadgets with "strong" in the name and you'll get buttons for all of them in the entire zone.
FEATURE REQUESTS
Q) Can you create a "Portal Scroll" type of functionality to allow teleporting to any waypoint in the world without having to open up the game map?
A) I'm looking into this, but be aware that it will cost the normal amount to teleport to a waypoint that is not in the current zone.
Q) Can you add a feature to automatically teleport to the commander every X seconds if lots of players are near?
A) I've been testing this and gotten into some awkward moments lately. Commanders are paying more attention than I'm comfortable with, so this might not happen.
Q) Can you add a feature to automatically loot everything in a .TXT file?  I'm lazy and don't want to click all the buttons...
A) I'm hoping to do this after Minion gets a function that determines whether or not the player is already interacting.  Until then, you'll have to manually click the buttons.
Q) Can you add a feature to automatically rotate through the saved temp locations?
A) I'm looking into the best way to do this; I'm currently favoring a timer.
BUGS & BY-DESIGN ISSUES
Q) Why am I sometimes stuck inside an object, wall or other undesired location after teleporting?
A) Scotty teleports you to the location exposed by the GW2 game client, which is not always ideal. Sometimes you'll need to teleport out of the object or wall you got stuck in. I suggest creating a temporary teleport point you can easily get back to before testing out a new Event or Map location.
Q) Why isn't a POI or Vista available to teleport to?
A) They are probably covered by the "fog of war" on your map.
Q) Why isn't my Personal Story teleport button available?
A) It works for most but not all story locations in the same zone.  In some cases GW2 makes you read your in-game mail before you're able to discover the next point of your personal story.
Q) Why am I not able to progress my personal story quest after teleporting?
A) Some of the instances require that you run a specific path or go to a specific area or the quest script will break. Generally speaking, if you see a green arrow or green circle on your map you should run that path rather than teleporting to the end destination so as not to break ANET's quest scripting.
Q) Why are some repeatable heart quests not showing up?
A) The GW2 game client hides their x,y,z coordinates after they've been completed unless you're somewhat close to them.  Try getting closer to them on the map.
Q) Why aren't all Hero Points or Mastery Points showing up?
A) Both Hero and Mastery points are only available to teleport to once you're within ~5000 range of them. This is a limitation of the GW2 game client because it doesn't expose the x,y,z position until you're somewhat close.  Further, only the "Commune With" type of Mastery Points are available to teleport to because the rest all have unique content ID's.  Further, I have not captured 100% of the Content ID's for all possible Hero Points and Mastery Insights, so use the Search feature when necessary to find them using text in your local language.
Q) Why do I get an error when I click Semi-Automatic custom tasks?
A) A map completion custom task must be running when you click it. Scotty will automatically teleport you to your next custom task location every X seconds when active.
Q) Why do I get an error when I attempt to click-teleport to a far-off location?
A) MMO Minion's GetMouseInWorldPos() function returned an infinity value, meaning it couldn't figure out what your mouse cursor was pointing to. Try teleporting to a closer destination.
Q) I can't find any more Bloodstone Crystals. Is Scotty broken?
A) There is a hard cap on how many you may gather per day.  This is true of many other Season 3/4 gatherables as well.
https://wiki.guildwars2.com/wiki/Bloodstone_Crystals
Q) Why is it that sometimes when I teleport to loot, Scotty doesn't automatically loot it for me?
A) This typically happens due to lag when the part of the zone you teleported to still needs to be loaded into memory on your PC. In these instances, simply click the button a second time and Scotty will loot for you.
Q) Why am I getting a "Network Error" when I rapidly loot things?
A) This isn't caused by Scotty, but rather the fact that your inventory is rapidly filling up and causing another addon to manipulate items in your bags too quickly.  If you're running into this error, try disabling AbsorbIt or other inventory management addons while you're going about your daily loot grabs.
UPDATES
08/07/2018
Added repair and merchant NPCs

Added Silverwastes Badges and Golden Badges

Added uncontested discovered waypoint

Better detection of Hero and Mastery Insights

08/09/2018
Updated user interface

Added trading post and bank NPCs  (buttons will only work if NPCs are available on current map)

Silverwastes and Dry Top badges and coin teleport buttons will only appear if they're available to be teleported to.

Added full menu of available waypoints, with contested and undiscovered hints.

Removed Hero and Mastery "commune with" options temporarily.

08/11/2018
Added Personal Story teleport buttons

Added back Hero Points

Fixes to banker and trading post Convenience buttons

Fix to tooltip on undiscovered Waypoints

08/13/2018
Heart Quests

POI's

More personal story points

08/20/2018
Added Events

Added some tool tips

Semi-automatic custom tasks teleports every 10 seconds. (only works while a map discovery custom task is running)

08/23/2018
Added Commanders

Added PoF and HoT Mastery Points

09/01/2018
You may now choose which teleport buttons you want to show and hide in the Options menu.

Settings are saved automatically every 10 seconds rather than having to click a button.

Added some additional Mastery Point content ID's.

SunSpear Caches are added. These will only show up as an option if you're in Istan.

Silver Wastes and Dry Top options will now only show up if you're in those zones.

Teleporting to a gathering node will automatically gather it if possible.

09/04/2018
Added Bleached Bones for Crystal Oasis (24x daily treasures / loot + achievement)

SunSpear Caches and Bleached Bones will attempt to be automatically looted upon teleporting

Fixed (hopefully) a network error that was occurring occasionally when attempting to auto-gather nodes

09/05/2018
Made another attempt to fix gathering bug.

09/13/2018
Temp locations may now be added and removed. This is very handy in WvW for building siege or repairing walls; teleporting back and forth from your supply.  You may also want to add a temp location as a safe point to get back to if you're teleporting to an untested event or other risky location.

Fixed a game crash bug that occurred when click teleporting to far-off locations when zoomed way out.

09/14/2018
Added a powerful new Search and Alert feature that allows you to filter on NPC's, Gadgets, Events and Map Markers.  Have Scotty alert you when your search is found, even while the game is playing in the background.

Settings are automatically saved every 10 seconds again.

Added some tool tips.

Convenience options now show all Merchants, Banks, Trading Posts and Repair Stations as opposed to only one.

Removed Silverwastes and Dry Top options because you can now search for badges with the Search option.

09/16/2018
Semi-Automatic Custom Tasks now allow you to configure the amount of time between automatic teleportations.

Optional Player Detection has been added to Semi-Automatic custom tasks.

Lost Dwarven Chests have been added. Go get your Achievement Points and 25 daily loots in Desert Highlands! https://wiki.guildwars2.com/wiki/Lost_Dwarven_Chest

This should be the last time for a while that I reset your configured options with an update to Scotty.

Wiki updated with new screenshots.

09/25/2018
Scotty can now load a text file of coordinates into teleport buttons for you. The file format is comma separated values. (name,x,y,z)

Scotty now has a Recorder option within the Search that will allow you to automatically search for things, record their locations and save them to files to be loaded later. This feature must be enabled in the Options menu.

SunSpear Caches, Bleached Bones, and Lost Dwarven Chests have been moved to .TXT files that you may load under the "Load Coordinates File" menu. These .TXT files have been attached to this thread for download and you'll need to put them in your Scotty folder.

Jahai Bluffs Mist-Touched Caches have been added to a .TXT file, but I was only able to find 19 of 25. Please let me know if you find the other 6.

Scotty will now optionally automatically interact with things after teleporting. (e.g. gather, loot chests, etc.) This can be configured on the Options menu.

Bugs have been fixed with the automatic saving of your personal settings. Scotty should now remember everything you've configured on the Options menu between sessions.

Teleporting to Party Members is now available.

Recorder Instructions
1) Enable "Show File Recording Tools" in the Options menu.
2) Under the Search drop-down menu, type in your search text.  (e.g. "touched cache")
3) Check the "Recording" box.  You should see the number next to it increment for each search result found.
4) Leave the "Recording" box checked as you scout the zone. It will automatically record anything new that it finds.
5) Uncheck the "Recording" box when you've found everything.
6) Type a name into the file name box and click Save.  It will automatically append .TXT to the file name.
7) Verify your file is able to be loaded from the Load Coordinate File menu.
How to Manually Add Things
Option 1) Target something. Give it a name and click the "Target Add" button.  Verify the number of items recorded increments by 1.
Option 2) Stand somewhere. Give the location a name and click the "Player Add" button. Verify the number of items recorded increments by 1.
Option 3) Open the .TXT file in Notepad. Type a name and the x,y,z coordinates separated by commas.
10/08/2018
Lots of mouse cursor teleportation options have been made available, primarily for use in PvP.
Optionally limit mouse cursor teleportation to on-mesh locations. (when a mesh exists)

Optionally teleport to your mouse cursor on key-up instead of clicking.

Optionally set a time limiter on how often teleporting to your mouse cursor is available. A countdown timer will display in the interim.

Optionally teleport only a limited distance towards your mouse cursor.

10/10/2018
Changed teleporting to the mouse cursor to trigger on Mouse Click rather than Mouse Down. This was causing unintentional multiple teleports to happen in a row while the mouse button was held down, even if briefly.

The teleport indicator now clearly shows whether your mouse cursor is over a valid teleport location or not. (Green vs. Red circle)

The mouse cursor teleport timer restriction can now be set between 1 to 30 seconds.  (up from 12)

Added optional Downed Check to prevent teleporting to the mouse cursor while downed.

Added Unbound and Volatile Magic Collectors to the Convenience menu as these typically serve as your merchants in Season 3 & 4 maps.

01/13/2019
Added an option for very fast salvage under the general options.

Communication
Feel free to ping me on Discord, MMOminion private message or by responding to this thread.
Special Thanks!
Sherlucky for creating a lot of the attached coordinate .TXT files. (Mistonium, Winterberry, Orrian Oysters, Difluorite Crystals, Primordial Orchid, Bloodstone, Kournan Supply Caches, Waterlogged Chests)
If you appreciate Sherlucky's work or would like to request additional coordinate files, he can be tipped or bribed.  :)

DeathCallsYou for creating the attached jumping puzzle .TXT files.
If you appreciate DeathCallsYou's work or would like to request additional coordinate files, he can be tipped or bribed.  :)  

The views/opinions expressed in this post are my own and do not reflect the official policy/position of MMOMinion or its affiliates. As an honorary "developer", I create modules in my spare time. Add me to your ignore list if you're easily offended or cannot handle friendly ribbing.