Scotty (Teleport Manager)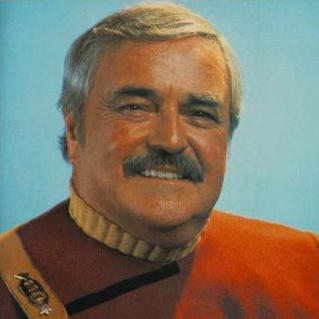 "Beam me up." - Captain Kirk
What does it do?
This module is intended to make teleportation easy and convenient for users of all skill levels.
More information is available on the Wiki.
http://wiki.mmominion.com/doku.php?id=scotty
FAQ
Q) Can this be used while custom tasks are running?
A) Yes, but you'll get suspended if you make discoveries (waypoints, poi's, vistas) too quickly.
FEATURE REQUESTS
Q) Can you allow turning off the destination indicator?
A) I'll add this option to a future release.
BUGS & BY-DESIGN ISSUES
Q) Why does the teleport destination indicator flicker?
A) I'm looking into whether or not that can be fixed. The radar doesn't flicker, but I don't know if it has drawing help on the C++ backend.
Q) Why isn't a Waypoint or Vista available to teleport to?
A) They are probably covered by the "fog of war" on your map.
Q) Why isn't my Personal Story teleport button available?
A) It works for most but not all story locations in the same zone.
Q) Why aren't all Hero Points showing up?
A) I haven't indexed all of the content ID's for Hero Points yet.  Stay tuned...
Q) Why does it say "Error" when I click Semi-automatic?
A) You must have a Custom Task / Map Completion running before clicking that button.
UPDATES
08/07/2018
Added repair and merchant NPCs

Added Silverwastes Badges and Golden Badges

Added uncontested discovered waypoint

Better detection of Hero and Mastery Insights

08/09/2018
Updated user interface

Added trading post and bank NPCs  (buttons will only work if NPCs are available on current map)

Silverwastes and Dry Top badges and coin teleport buttons will only appear if they're available to be teleported to.

Added full menu of available waypoints, with contested and undiscovered hints.

Removed Hero and Mastery "commune with" options temporarily.

08/11/2018
Added Personal Story teleport buttons

Added back Hero Points

Fixes to banker and trading post Convenience buttons

Fix to tooltip on undiscovered Waypoints

08/13/2018
Heart Quests

POI's

More personal story points

Semi-auto custom tasks.  (It basically clicks the button for you at 30 second intervals, only once per task, and requires a map completion task to be running.)

Communication
Feel free to ping me on Discord, MMOminion private message or by responding to this thread.
The views/opinions expressed in this post are my own and do not reflect the official policy/position of MMOMinion or its affiliates. As an honorary "developer", I create modules in my spare time. Add me to your ignore list if you're easily offended or cannot handle friendly ribbing.